Read What People Are Saying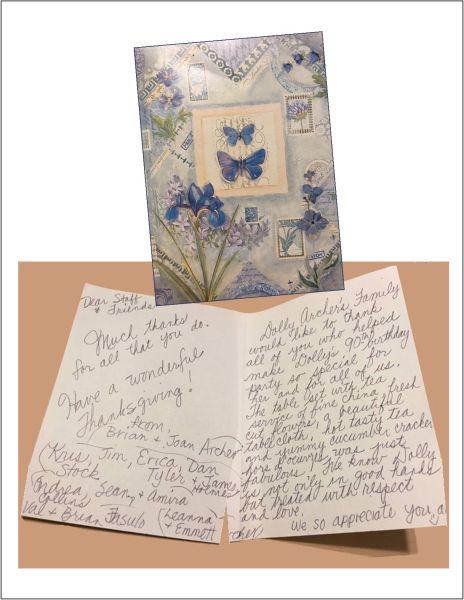 Dear Staff & Friends,
Dolly Archer's Family would like to thank all of you who helped make Dolly's 90th birthday party so special for her and for all of us. The table set with tea service of fine china, fresh cut flowers, a beautiful tablecloth, hot tasty tea and yummy cucumber cracker hors d'oeuvres was just fabulous. We know Dolly is not only in good hands, but treated with respect and love.
We so appreciate you all :)
Much thanks for all that you do.
Have a wonderful Thanksgiving!
from,
Brian & Joan Archer / Kris Stock, Jim, Erica, Dan, Tyler & James Holmes / Andrea, Sean & Collins / Val & Brian Fasulo / Leanna & Emmett Archer