Read What People Are Saying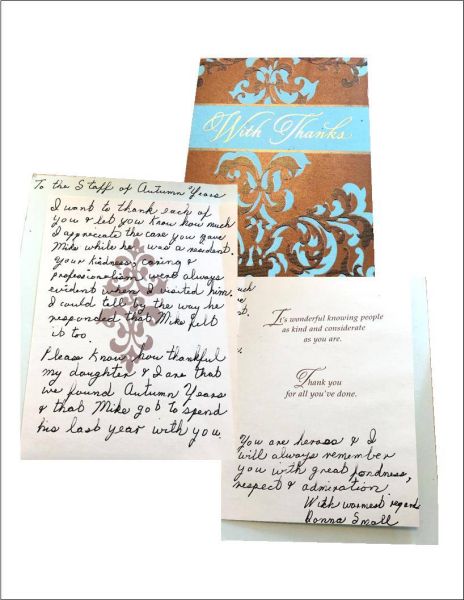 To the Staff of Autumn Years
I want to thank each of you & let you know how much I appreciate the care you gave Mike while he was a resident. You kindness, caring & professionalism were always evident when I visited him. I could tell by the way he responded that Mike felt it too.
Please know how thankful my daughter & I are that we found Autumn Years & that Mike got to spend his last year with you.
You are heroes & I will always remember you with great fondness, respect & admiration.
With warmest regards
Donna Small